Dr. Elizabeth Baise-Bergeron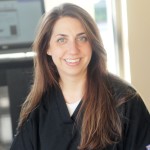 After completing her undergraduate work at Wayne State University, Dr. Baise-Bergeron attended Life University in Marietta, Georgia where she received her Doctoral Degree in Chiropractic in June of 2001. Dr. Baise-Bergeron uses her professional experience to provide both corrective chiropractic care and sport performance based services. This integrative approach of treating the body as a whole, promotes a proactive design towards health, human performance, and injury prevention.
Dr. Baise-Bergeron understands the importance of properly functioning body and quick recovery from injury. At her practice she provides care to patients of all ages. She believes in starting chiropractic care in early childhood and her children receive regular chiropractic adjustments to keep them functioning properly. She was diagnosed with scoliosis (a curvature of the spine) at the age of 12 and was told to see an orthopedic surgeon for treatment. The orthopedic surgeon told her that she would require surgery on her scoliosis eventually because throughout adolescence, instead of her height increasing, the curvature of her spine worsened. It is because of this that she took an interest in chiropractic care and the alternatives to surgery and medicine. Once she began receiving chiropractic adjustments, the curvature in her spine stopped increasing! Surgery was no longer an option for her and she has been getting adjusted ever since.
Lindsey, Clinic Assistant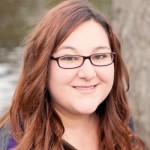 Lindsey is our Chiropractic Assistant. Lindsey has been a chiropractic patient for over 10 years. She was treated for on-going back and ankle pain. While receiving chiropractic care, Lindsey can truly notice a difference in how she feels and is in no pain. She really understands and believes in what chiropractic can do for your health. She has an insurance and medical billing background and will be able to help you answer any questions you may have about your insurance coverage. Lindsey is a wife and mother to a beautiful daughter. Her family also receives chiropractic adjustments with Dr. Baise as part of their lifestyle.
Amanda, Licensed Massage Therapist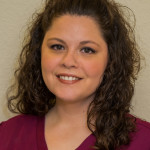 Amanda Keomany has been a massage therapist since 2010, and graduated from Irene's Myomassology Institute in Southfield, MI. She is licensed through the state of Michigan, and is a current member of the American Bodywork and Massage Professionals (ABMP). She practices an integrated style of massage therapy. The massage session is designed to meet the specific needs and goals of the client using a variety of techniques, which include: swedish massage, deep tissue and rehabilitative massage, orthopedic massage, prenatal massage, myofascial release, and energy work. She is happily married with two children, and enjoys spending time with family and friends in her spare time.